CUSTOM COLOR
In search of the perfect colors to accompany 12 of her iconic panoramic wallpapers, Anne Boghossian, Ananbô's designer and artistic director, called upon Ressource's unparalleled expertise.

Ressource and Ananbô worked together to create a collection of 14 new shades, traveling between soft and committed shades, to echo the boldness of the panoramas.

The two companies have worked together to offer each decor the right balanced shade that will enhance the panorama while remaining discreet and leaving room for a tasteful decoration.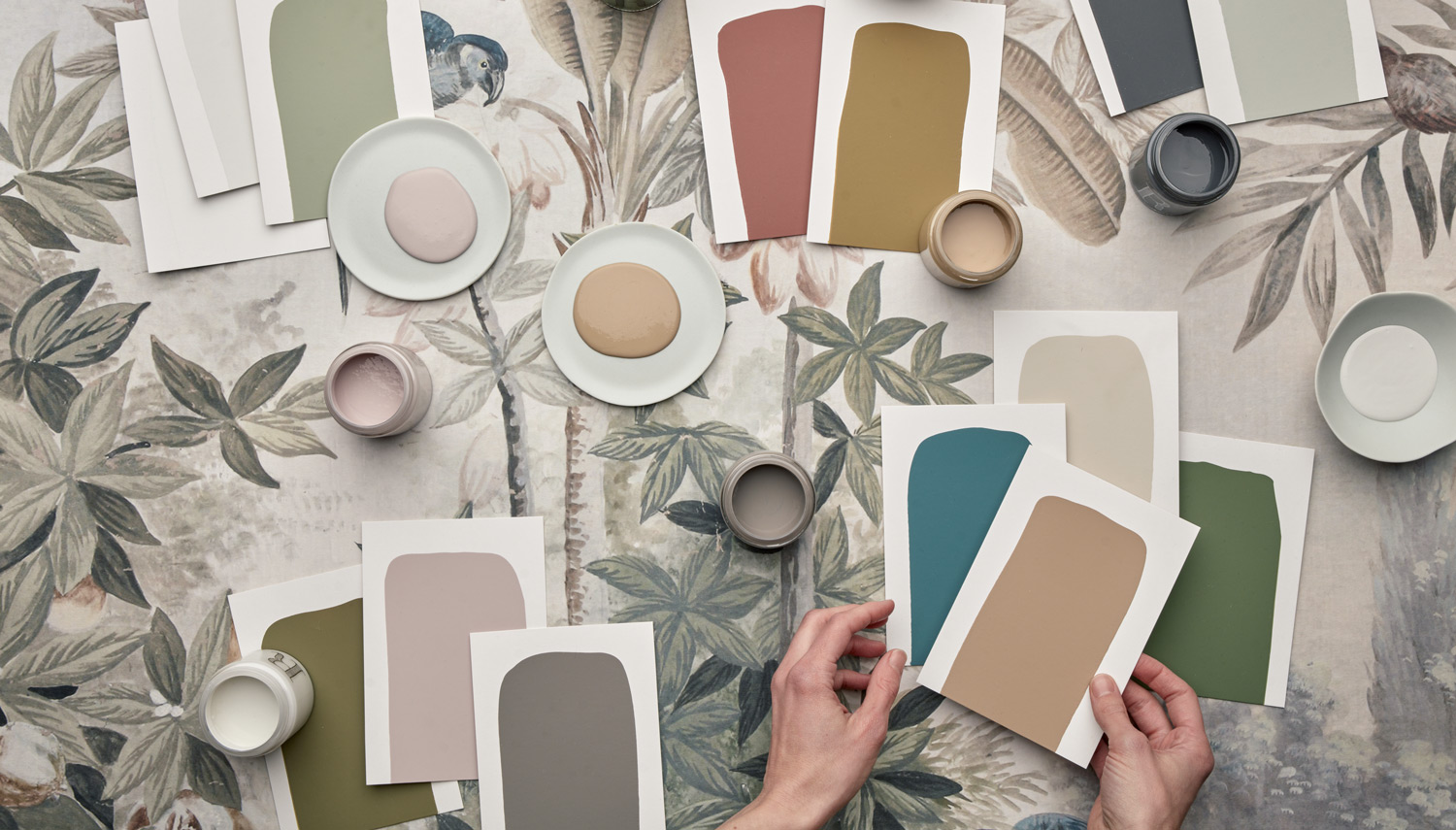 PARADISE OF THE TROPICS,
A WILD FRESCO

From this collaboration was also born a new luxuriant decor, named Paradis des Tropiques, where vegetation and animal kingdom are mixed
harmoniously.

New this spring, created exclusively by Ananbô for Ressource, this panorama is available in color or black and white.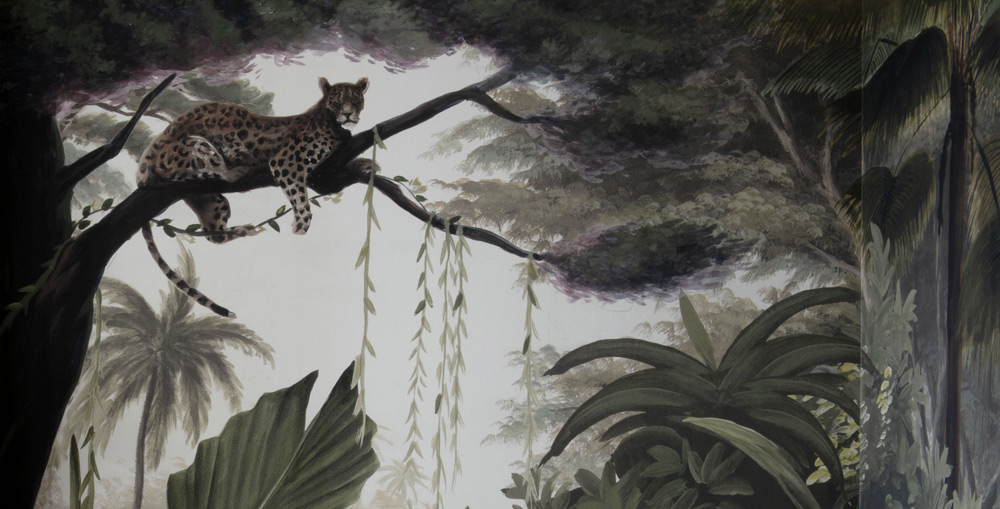 You can order wallpaper by calling us. And see it on the french website here.
ANANBÔ, WHEN THE JOURNEY
BECOMES DECOR

Founded in 2008 by Anne Boghossian, Ananbô is a family-owned publishing house that offers an authentic and uncompromising artistic approach through its panoramic wallpaper collections, inspired by the designer's travels.

Both wild and majestic, Ananbô's decors have quickly seduced the world of decoration thanks to their representation of a complex and poetic nature that seems out of time.